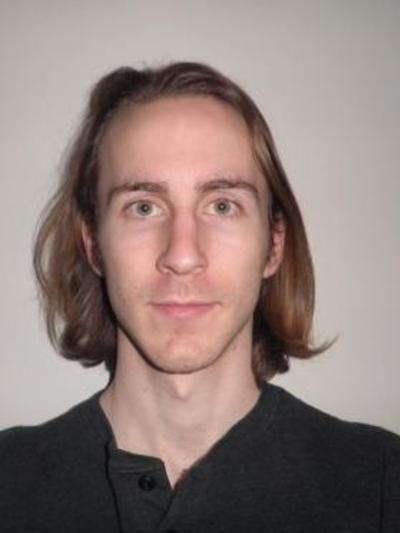 William Baker
Ph.D. Candidate / GTA
M.A. The Ohio State University (Germanic Languages and Literatures), 2016
B.A. The Ohio State University (German), 2013
B.A. The Ohio State University (Russian), 2013
Courses Taught
At Ohio State, Columbus, OH
Individualized Instruction – SU16-SP17
German 1103.01 – 2015-16, SU15
German 1102.01 – 2014-15
German 1101.01 – 2013-14
Research Interests
The films of Wim Wenders and Ozu Yasujirō.
Relationships of German film to Japanese and Russian film.
The influence of Zen on the West.
Other topics concerning film, visuality, and visual culture.
Study Abroad Experience
Dresden, Germany: Summer 2010
Moscow, Russia: Summer 2012
Dresden, Germany: Summer 2014
Berlin, Germany: 2017-18
Conferences and Presentations:
"Der 'Akt des Sehens' in den Filmen von Wim Wenders und Ozu Yasujirō" Mori-Ōgai
Gedankstätte, Berlin, Feb. 2018.
"Blandness and 'Just Seeing' in the Films of Wim Wenders." Conference "Change is Possible and Necessary: New Perspectives on Wim Wenders as a Filmmaker and Visual Critic," University of Richmond, Feb. 2017.
"The Physical in the Documentary Drama of Peter Weiss." Germanic Graduate Student Association Conference at Ohio State University, Feb. 2015.

Articles:
2019    "Blandness and 'Just Seeing' in the Films of Wim Wenders." (under review)
University Service at Ohio State:

2016–2017  President of the Germanic Graduate Student Association
2015–2016  Vice-President of the Germanic Graduate Student Association
2014–2015  Secretary of the Germanic Graduate Student Association
Employment:
2013 –         Graduate Teaching Associate, The Ohio State University, Columbus, OH
2014            Research Assistant, TU Dresden, Dresden, Germany