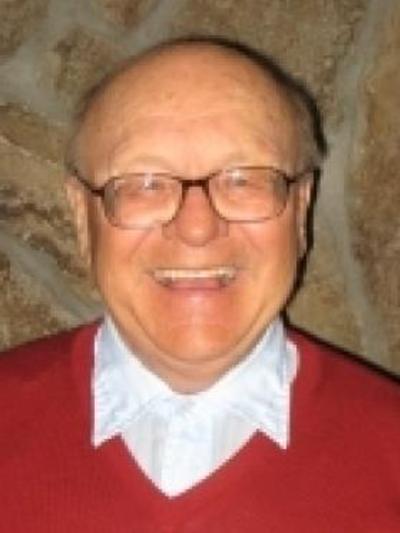 Werner Haas
Professor Emeritus
Areas of Expertise
Austrian history
German language instruction
German language textbooks
---
PhD (Karl-Franzens Universität, Graz, 1951)

Visiting Appointments: The American Institute for Musical Studies, 1983, 1984, 1985; United States Air Force Academy, Distinguished Visiting Professor, 1980-81; Middlebury College, 1960-1967, Assistant Director 1967-71; Middlebury College Summer School, 1968-71; Study Leader, Alpine Countryside Tour of the Smithsonian Institution, 1982-present. Director of German Studies, American Institute of Musical Studies, Graz, Austria, 1986-2018.

Specializations: Austrian history, German language instruction and textbooks, undergraduate Individualized Instruction.

Books: Aus deutscher Geschichte (1966); Die Deutschen und die Oesterreicher (1969); Bismarck (1972); co-authored Fortschritt Deutsch (1975); co-authored Perspektiven zu aktuellen Fragen (1978); DECU: Deutscher Computer Unterricht (1972); TUCO (1973); co-authored Anders gelehrt, anders gelernt (1978); Deutsch für Kadetten (1982); Sprechen wir darüber (1984); co-authored German, A Self-Teaching Guide (1986) and Deutsch für alle. Beginning College German: A Comprehensive Approach (1980, 1983, 1987, 4th ed. 1993).

Articles on: teaching methods, computer assisted learning, Moeller van den Bruck.

Major courses taught: Stylistics, Early German Literature in Cultural Contexts, Composition and Conversation, Current Events in German-speaking Countries, Contemporary German, German Culture of the 19th and 20th Century.