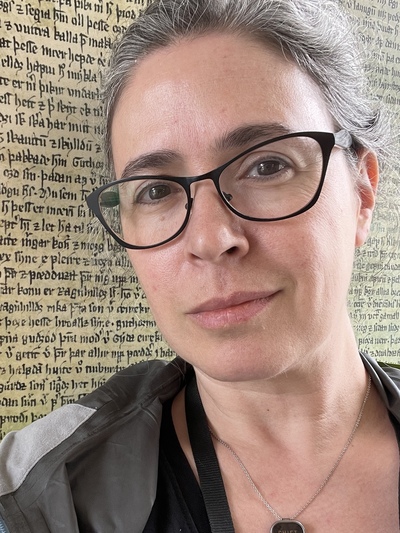 Merrill Kaplan
Associate Professor, Director of Scandinavian Studies
Denney Hall 505

Areas of Expertise
Folklore on and off the Internet
Legend and folk belief
Old Norse-Icelandic literature
---
PhD (University of California, Berkeley 2006). Associate Professor of Scandinavian Studies and Folklore.
Specializations:
Old Norse-Icelandic literature, legend and folk belief, and folklore on and off the Internet.
Publications:
Thou Fearful Guest: Addressing the Past in Four Tales in Flateyjarbók (FFC 301). Helsinki: Suomalainen Tiedeakatemia (Academia Scientiarum Fennica), 2011.
News from Other Worlds: Studies in Nordic Folklore, Mythology and Culture. Eds. Merrill Kaplan and Timothy R. Tangherlini. Berkeley/Los Angeles: North Pinehurst Press, 2012.
Articles on:
Irruptions of the past and the supernatural in Icelandic sagas; Out-Thoring Thor in the Great Saga of Olaf Tryggvason; Curation and Tradition on Web 2.0; Ibsen's Dramatic Realism and the publication of folklore collections; The Icelandic reception of Ibsen's The Vikings at Helgeland.
Major courses taught:
Nordic Mythology; The Medieval Icelandic Saga; Legend; Myth; Old Norse-Icelandic Language; the Philology of the Vernacular.