December 14, 2020
Birkhold Book receives honorable mention from the MLA
Image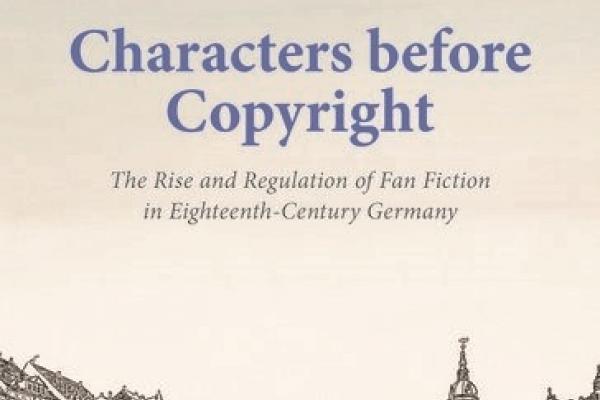 Description
The MLA has announced that Matthew H. Birkhold, associate professor of German at The Ohio State University, Columbus, will receive an honorable mention for the Aldo and Jeanne Scaglione Prize for Studies in Germanic Languages and Literatures for his book Characters before Copyright: The Rise and Regulation of Fan Fiction in Eighteenth-Century Germany, published by Oxford University Press in 2019.
The committee's citation for Birkhold's book reads: 
Matthew H. Birkhold's Characters before Copyright is a timely and well-written study of fan fiction, a genre that still enjoys popularity in the twenty-first century. Locating the origins of fan fiction in eighteenth-century Germany—a period usually identified with the revolution in readership (Leserrevolution)—Birkhold tells a fascinating parallel tale of the democratization of authorship and the commercialization of print. The book sutures these histories with an equally rich discussion of copyright law in Germany, thus mobilizing fan fiction to shed new light on the emergence of intellectual property. Drawing on an impressive range of legal and print-cultural archives, this study underlines how an engagement with material print-cultural and legal histories can contribute to a reconceptualization of authorship and readership.
The Modern Language Association of America and its 24,000 members in 100 countries work to strengthen the study and teaching of languages and literature. Founded in 1883, the MLA provides opportunities for its members to share their scholarly findings and teaching experiences with colleagues and to discuss trends in the academy.
The Aldo and Jeanne Scaglione Prize for Studies in Germanic Languages and Literatures was presented for the first time in 1993. The Aldo and Jeanne Scaglione Endowment Fund was established and donated by Aldo Scaglione to the Modern Language Association in 1987. The fund honors the memory of Scaglione's late wife, Jeanne Daman Scaglione. A Roman Catholic, Jeanne Daman was headmistress of a Jewish kindergarten in Brussels, Belgium. When arrests and deportations of Jews began in 1942, she worked with Belgian and Jewish resistance units, helping to find hiding places for two thousand children throughout Belgium. She also helped rescue many Jewish men about to be deported as slave laborers by obtaining false papers for them. Jeanne Scaglione's life and contributions to humanity are commemorated in the United States Holocaust Memorial Museum in Washington, DC. Aldo Scaglione, a member of the Modern Language Association from 1957 until his death in 2013, was Erich Maria Remarque Professor of Literature at New York University.
---