April 24, 2023
Ciolino to graduate "with Research Distinction" in German
Image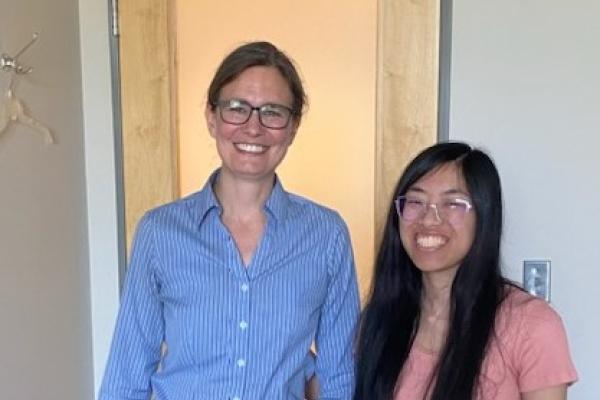 Description
Congratulations to Jenna Ciolino, who has successfully defended her senior thesis, Finding Family: Discovering the life of a Lithuanian family before, during, and after World War II. The research project grew from a friend's request for help researching her family's history and Jenna's subsequent desire to create a guide for families wishing to unearth their family's past during WWII. 
She began doing independent reading about Nazi-era eugenics programs last spring and through the summer, but a conversation with a friend altered the plan: the friend was researching their family's history, and the two began to think that the friend's grandfather might have been pulled into the program as a young boy in Lithuania. Jenna turned her research toward tracing the family history and its relationship to Nazi policies in Eastern Europe, locating and deciphering a trail of WWII-era documents from Germany and Lithuania.
It was a difficult project, including working through the process of obtaining Institutional Review Board approval for research involving human subjects, so that she could interview the descendants of the family whose history she was researching. But Jenna showed great tenacity in finding and grappling with this difficult material and was undeterred by time-consuming institutional processes.
Excellent work, Jenna! 
(Advisor: Prof. Katra Byram)
---