April 15, 2022
Hats Off to our 2022 departmental award winners!
Image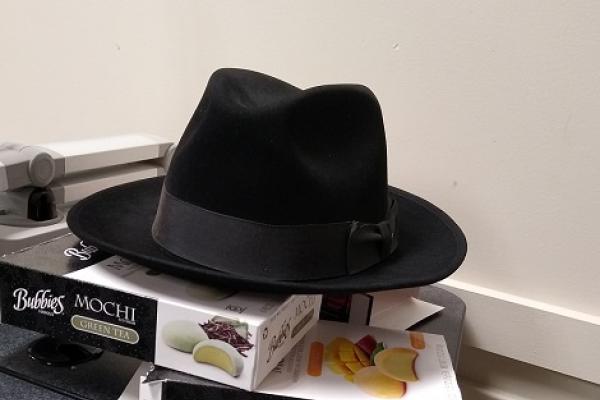 Description
We proudly salute the student recipients of the department's annual awards this year.
The 2022 Wolfgang Fleischhauer Scholarship of $5,000 was awarded to Gwen Stamper, who double majors in German and Forestry Fisheries & Wildlife. Her interest lies in pollinator research (she works in a bumble bee lab here at OSU) and composting and recycling practices in Germany, topics that allow her to combine both her interest in German culture and society and in environmental matters. It was in high school that Gwen visited Germany and was impressed most by the lack of manicured lawns: "The vibrant biodiversity of gardens and meadows blew my mind. This trip solidified what I had suspected throughout my German studies: Americans have a lot to learn from German environmentalism."
To conduct research for the thesis she plans to write in German next year, Gwen will visit the International Rachel Carson Center for Environment and Society in Munich over the summer.
We would like to express our deepest thanks to Dr. Robert F. Gagel for his generosity in establishing the Robert F. Gagel/Margo Cox Endowment Fund and the Professor Wolfgang Fleischhauer Scholarship.
Raina Rindani received the Dieter Cunz Award for Outstanding Graduating Senior in German. Her nominator described her as "whip smart" and an effective leader in the classroom. Also noted was her active work in the Max Kade German House, where she "helped to establish a welcoming and engaging departmental culture for the undergraduate students." Raina will graduate from Ohio State with a double major in German and Biology.
The Undergraduate Project Award in German was won by Amita Kharabe, who is double majoring in German and Microbiology, for her impressive web project entitled Modernes Deutsch: COVID-19 Sprache.
The Undergraduate Project Award in English was won by Lisa Vogeler, who is double-majoring in German and Psychology, for her excellent investigation entitled The AfD through Visual Campaign Materials.
This year's Graduate Associate Service Award went to Ann-Sophie Roehm, who was nominated for her strong leadership of the GGSA (Germanic Graduate Student Association) and her dedicated and dynamic service as lead coordinator for the German 1101 GTA group. Ann-Sophie was selected as the 2022-23 Max Kade Dissertation Fellow and will continue working on her dissertation next year.
Last but not least, Harrison Thow, a senior double majoring in German and Biochemistry, has been selected to receive the 2022 Ilsedore Edse Scholarship. In his application, he writes about wrestling with German grammar: "Je mehr ich mit der Sprache kämpfte, desto mehr liebte ich die Sprache."  He will study at the Goethe Institut in Dresden this summer!
Congratulations to our departmental award recipients and thank you to everyone who came out to show their support!
For a full look at all of the spectacular achievements of our majors and minors, take a look at our full listing of Germanic student awards and honors below:
---