May 12, 2021
Mergenthaler and Burnett co-author German article
Image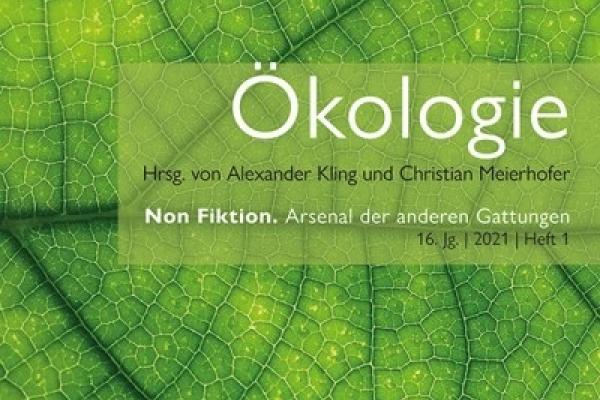 Description
May Mergenthaler, Associate Professor, and Kassi Burnett, Ph.D. student, advised by Prof. Katra Byram, have co-published an article in German in a special issue, "Ökologie" (Non Fiktion. Arsenal der anderen Gattungen 2021).

They explore how Fridays for Future (FFF), the global ecological movement founded by Greta Thunberg in 2018, seeks to reconcile its fight for an end to climate change with its simultaneous call for climate justice. Environmentalists often argue that climate protection and climate justice—the fair distribution of burdens caused by global warming and the support of communities most impacted by it—are inseparable. To a certain extent, this is true: global warming must be fought globally and needs to help all in order to be effective. Yet, some of the measures suggested by Fridays for Future, like a steep carbon tax, may negatively impact those who have less, and making such a tax fair presents a challenge. In fact, prominent ecologists, like Radkau and Uekötter believe that reconciliation of social justice and environmentalism is one of the most important issues of our present day. 

In their paper, Mergenthaler first analyzes the innovative and unique character of Fridays for Future as an environmental youth movement, in comparison with precursors like the anti-nuclear movement. On this basis, the authors explore how FFF presents its two main issues—the fight against climate change and for climate justice—on its Instagram account, focusing on the especially active account of Fridays for Future Germany. They find that the social medium of Instagram presents many opportunities to combine these issues, e.g., by presenting stories by activists from all around the world, including regions already strongly impacted by global warming. However, Mergenthaler and Burnett also note that the tension between environmentalism and social justice remains unresolved. FFF's main cause is the protection of nature and the survival of humanity based on the insights of climate science, but the movement leaves open for debate the more clearly political question of how to make that survival fair.
---
May Mergenthaler and Kassi Burnett. "Fridays for Future zwischen Ökologie und Gerechtigkeit. Eine Instagram-Fallstudie." Ökologie. Non Fiktion. Arsenal der anderen Gattungen, ed. by Alexander Kling and Christian Meierhofer. Wehrhahn 2021. 231-362.
 
---