Robert C. Holub
Ohio Eminent Scholar, Professor of German, and Director of Graduate Studies
---
Robert Holub received his PhD from the University of Wisconsin-Madison in 1979 and taught in the German Department at the University of California, Berkeley, from 1979 until 2006. He chaired Berkeley's German Department from 1991-1997 and was Dean of the Undergraduate Division in the College of Letters and Science from 2003-2006. From 2006-08 he served as Provost at the University of Tennessee, Knoxville, and from 2008-2012 he was Chancellor of the Amherst campus of the University of Massachusetts.
His scholarly work has focused on nineteenth and twentieth-century intellectual, cultural, and literary history with special interest in Heinrich Heine, German realism, Friedrich Nietzsche, literary and aesthetic theory, Jürgen Habermas, and Vergangenheitsbewältigung. He is currently working on a project that situates Nietzsche's thought in the context of social and scientific developments in nineteenth-century Europe.
Book Publications:
full list of publications
Heinrich Heine's Reception of German Grecophilia: The Function and Application of the Hellenic Tradition in the First Half of the Nineteenth Century (1981); Reception Theory: A Critical Introduction (1984, 21985, 31989, 42003), translations: Korean (1985), Japanese (1986), Chinese (1987) (People's Republic), Chinese (1994) (Taiwan), Greek (2002); Reflections of Realism: Paradox, Norm, and Ideology in Nineteenth-Century German Prose (1991); Jürgen Habermas: Critic in the Public Sphere (1991, 2001), translations: Persian (1996), Chinese (forthcoming); Crossing Borders: Reception Theory, Poststructuralism, Deconstruction (1992); Friedrich Nietzsche (1995).
Edited volumes:
Heinrich Heine: Poetry and Prose (The German Library, vol. 32) (1982); The Romantic School and Other Essays (The German Library, vol. 33) (1985); Teoria della ricezione (1989); Impure Reason: Dialectic of Enlightenment in Germany (1993); Responsibility and Commitment: Ethische Posulate der Kulturvermittlung: Festschrift für Jost Hermand (1996); Heine's Contested Identities: Politics, Religion, and Nationalism in Nineteenth-Century Germany (1999).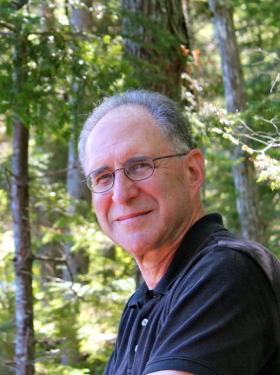 Office Hours - SP14
Please email in advance to see Prof. Holub during his office hours, tbd, or to set up an appointment.
340 Hagerty Hall
1775 S. College Road
Columbus OH 43210