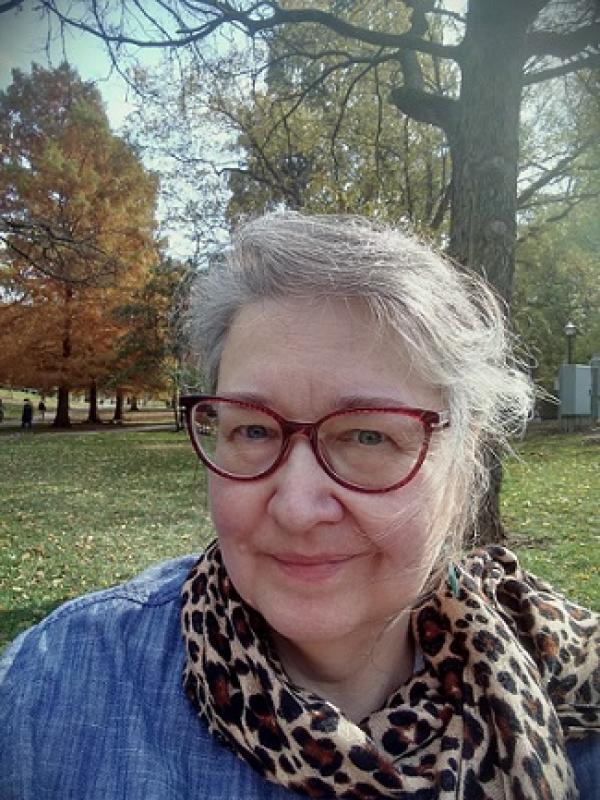 Natascha Miller
Academic Program Services Senior Specialist & Web Manager [GLL]
sie, ihr / she, her
498-D  Hagerty Hall
1775 College Rd S
Columbus OH 43210
USA
 
Areas of Expertise
Chief admin to the chair, directors, and Ohio Eminent Scholar
Lead facilitator of the administrative functions and office operations for GLL.
Graduate admissions & orienting our incoming Fellows & Graduate Associates
Academic services for our majors, minors, and graduate students
Manager of the GLL website
... mit Leib und Seele dabei
---
Education
The Ohio State University
   M.A., Graduate Education & Human Ecology, 1992
             Thesis: Constructing communicative competence
   B.S.Ed. cum laude, SLA/Foreign Language Education, 1987
Natascha has been with the Department of Germanic Languages and Literatures since February 2000.
Hallo und Willkommen!
Do you hold a degree from GLL (1996-present) or the Department of German (1886-1996)?
We invite you to explore our Meet our Alumni webpage.
---
---
GLL Departmental Forms
  Note: download and save each form before completing it for submission.
GradFroms - Online Portal where graduate students submit Applications for Examination, Applications to Graduate, Examination Petitions, and other important online forms. https://gradforms.osu.edu 
GradForms Tutorials - Helpful step-by-step instructions on using GradForms.