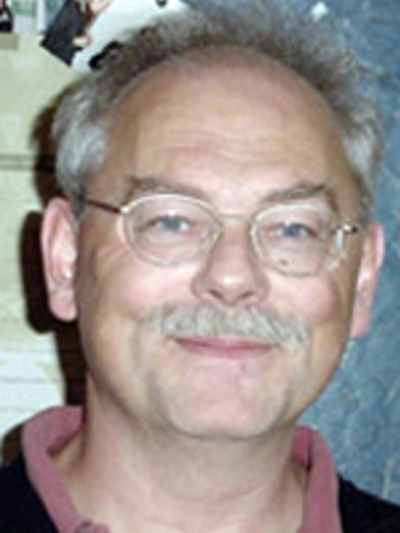 Bernd Fischer
Professor Emeritus
Areas of Expertise
German, Literature, Culture & Thought
National Imaginaries & Transculturality
German-Jewish Thought around 1800
Aesthetics of Recognition
---
Dr. phil. (Universität Siegen, 1982)
Department Chair, 1996-2008; Interim Chair, 2012-14.
Bernd Fischer received his Ph.D. from the University of Siegen, Germany in 1982 and joined OSU the same year with a nine-month contract as visiting instructor.  He was promoted to Associate Professor in 1988 and to Full Professor in 1995 and served as Department Chair from 1996 to 2008 and as Interim Chair from 2012 to 2014. Together with Dagmar Lorenz, he served as editor of The German Quarterly (1997-1999).
He accepted visiting appointments at the University of Essen (Summer Semester 2005), Case Western Reserve University (Autumn Semester 1993), the University of Hamburg (Summer Semester 1992), and the University of Siegen (Winter Semester 1986/87). He enjoyed an Alexander von Humboldt year at the University of Paderborn in 1994 and semester-long fellowships at the University of Essen in 2005 and the University of Bonn in 2016. His publications address various topics of German literature, culture, and thought from the 18th to the 21th century. Recently he has worked on national imaginaries; transculturality, German-Jewish thought around 1800, and the aesthetics of recognition.
His books include: Ein anderer Blick: Saul Aschers politische Schriften (2016), Transcultural Literary Studies. Special Issue of Humanities (ed., 2016), Cultural Transformations of the Public Sphere: Contemporary and Historical Perspectives (ed. with May Mergenthaler, 2015), Kleist and Modernity (ed. with Tim Mehigan, 2011), Cultural Politics and the Politics of Culture. Essays to Honor Alexander Stephan (ed. with Helen Fehervary, 2007), A Companion to the Works of Heinrich von Kleist (ed., 2010/2003), Das Eigene und das Eigentliche: Klopstock, Herder, Fichte, Kleist. Episoden aus der Konstruktionsgeschichte nationaler Intentionalitäten (1995), Christoph Hein: Drama und Prosa im letzten Jahrzehnt der DDR (1990), Neue Tendenzen der Arnimforschung: Interpretation, Biographie, Edition, mit neuen Dokumenten (ed. with Roswitha Burwick, 1990), Ironische Metaphysik: Die Erzählungen Heinrich von Kleists (1988), Kabale und Liebe: Skepsis und Melodrama in Schillers bürgerlichem Trauerspiel (1987), and Literatur und Politik: Die 'Novellensammlung von 1812' und das 'Landhausleben' von Achim von Arnim (1983).
Topics of his essays and articles include: national imaginaries, transculturality, recognition, Idealism, Romanticism, German-Jewish emancipation, Kant, Herder, Fichte, Goethe, Schiller, H. v. Kleist, A. v. Arnim, Sealsfield, Kafka, B. Traven, Maturana, M. Walser, H. M. Enzensberger, de Bruyn, C. Hein, Turrini, and Mitterer.

He is currently working on a book manuscript with the working title "Aesthetics of Recognition: From Fichte to Kafka".
Major courses include: Bureaucracy of Recognition: Kleist and Kafka; Religion and Enlightenment; Happiness and Meaning; Philosophy and Aesthetics of Nation; Aesthetic Theory; H. v. Kleist and German Idealism; Bourgeois Tragedy; The Last Decade of the GDR; Romanticism.