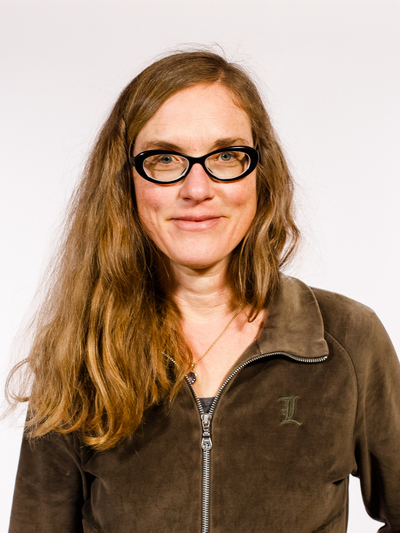 May Mergenthaler
Associate Professor
334 Hagerty Hall
1775 S. College Road
Columbus OH
43210
 
Office Hours
SP20 Office Hours - Mondays, 1:00-3:00 p.m.
Areas of Expertise
German literature, culture, and thought
The public sphere
Ecocriticism & Environmental Humanities
---
M.A. Johns Hopkins University (1998), Ph.D. Princeton University (2007)
May Mergenthaler's research and teaching currently focuses on literature, culture, and thought of Romanticism and the Goethezeit; poetry; the public sphere as concept and practice; and Ecocriticism and Environmental Humanities.
Currently, May Mergenthaler is working on two book projects, The first (working title: Private Poetry in the Public Sphere) builds on her interests in the public sphere and literary communication, by examining the mechanisms and ideologies guiding the publication and public perception of German-language poetry. It discusses this topic comparing two periods: the inception of the modern lyric in the 18th century, as an individual expression of feeling or as poetic prophesy, and contemporary, globalized practices of poetry, from experimental avantgarde to popular instragram poetry. The second monograph (Zwischen Klima und Kosmos: Lyrische Sonnenfiguren) investigates representations of the sun in German poetry of the late 18th and early 19th centuries. The figures are analyzed and interpreted as expressions of a search––in reaction to the Enlightenment, secularization, and early industrialization––for a balanced position between, on the one hand, the earth and the cosmos that seems to lie beyond it, and, on the other hand, between humans and nature, in a moderate, livable climate.
Her first book Zwischen Eros und Mitteilung: Die Frühromantik im Symposion der "Athenaeums-Fragmente" (Paderborn et al.: Schöningh, 2012) explores the project of Early Romanticism as a collaborative writing endeavor between members of Jena Romantic circle, modeled on and critically adapting Plato's Symposium. The project, initiated by Friedrich Schlegel, is designed to be universal and all-inclusive, but that very aim ultimately causes it to exclude all that seem fitting, and to disintegrate; nonetheless, it enables manifold dialogues that display their own limitations and invite further conversations. - Together with Bernd Fischer, May has edited a volume on Cultural Transformations of the Public Sphere (Oxford et al.: Lang, 2015) that grew out of an interdisciplinary lecture and workshop series, culminating in an international conference at Ohio State University. The essays in this volume explore past and current tensions between the perceived need for a public, universally accessible sphere of rational discourse as a means of creating consensus in society and controlling state governments, as conceived by Jürgen Habermas, on the one hand, and people's particular identities, cultures, or belief systems.
She has also published various articles on her research areas, including an award-winning essay on the authorial relationship between Dorothea Veit-Schlegel and Friedrich Schlegel. She has just completed a forthcoming article on the relationship between Schiller's and Goethe's notions of an aesthetic public sphere and power, and is at work on three essays on the "Climate of Language: Hölderlin's Suns", Goethe's solar metaphors, and on the critical reception of Friedrike Mayröcker's poetry. Furthermore, she regularly reviews academic books on Romanticism/Goethezeit and poetry.
May Mergenthaler teaches a variety of courses on German language, literature, thought, and culture for undergraduate and graduate students. Topics are related to her research interests (e.g., theories of metaphor, sun figures in poetry, or linguistics and literature), but also include aesthetic theory (from Kant's Critique of the Power of Judgment to Environmental Aesthetics), psychology and literature, philosophy of religion, pop literature and music, and Berlin's culture and history. In Spring 2018, she co-taught an introduction to Environmental Humanities, together with visiting scholar from the University of Bonn, Dr. Christian Meierhofer.